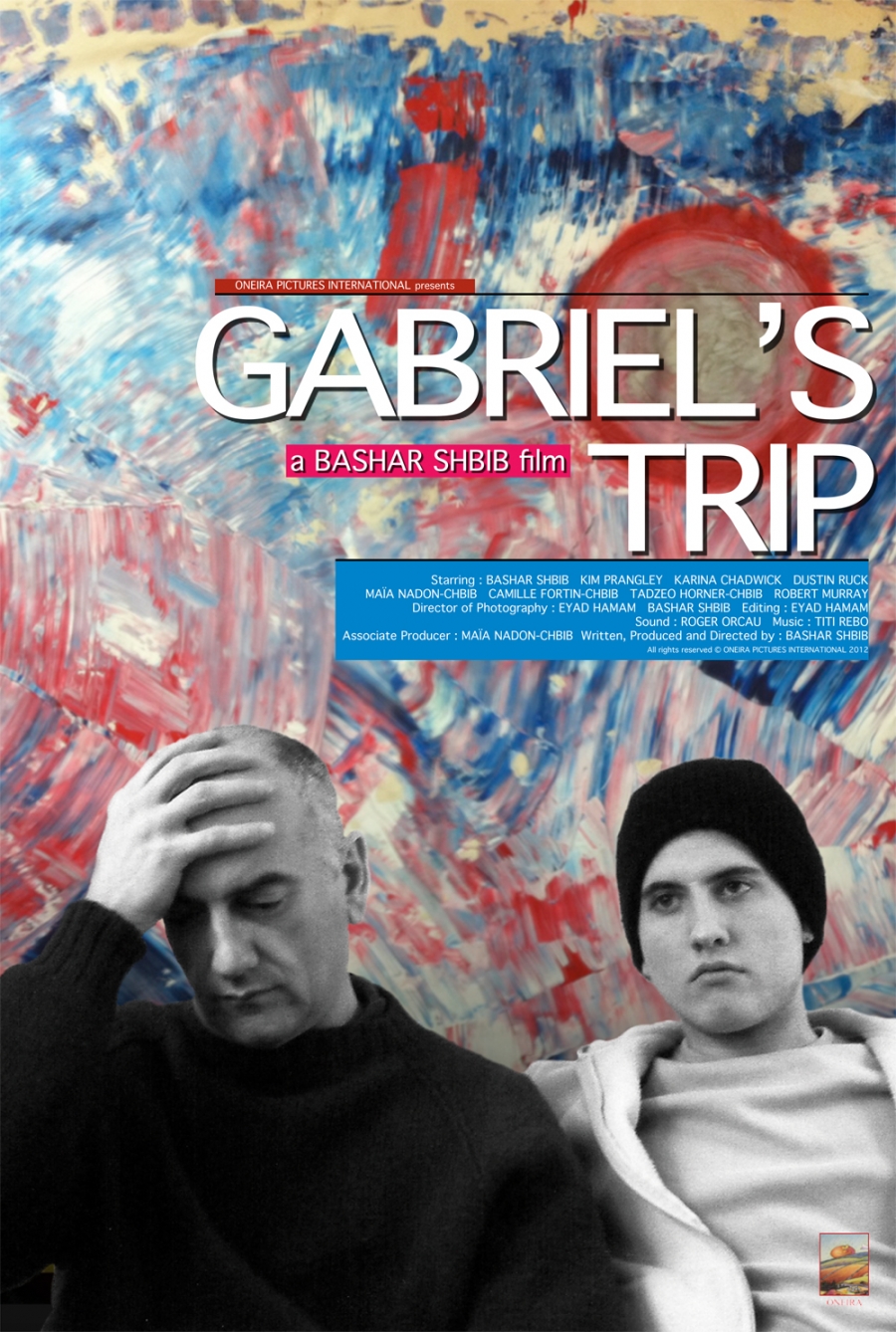 a Bashar Shbib film
GABRIEL'S TRIP
Fiction, Drama, 87 min, 2020, DV, colour, NTSC.
Synopsis
Gabriel's Trip is Bashar Shbib's third film dealing with the eccentric life of Gabriel Young, a middle-aged independent filmmaker. In the first instalment of the Gabriel Young Series (Hot Sauce), Gabriel (Bashar Shbib) must come to terms with his amnesia. In the second film (The Kiss), he must confront his paranoia. And in the third, Gabriel is diagnosed with acute schizophrenia and must adapt to his new condition. In seeking new beginnings, Gabriel returns to his native country Egypt, only to go back to Quebec disillusioned.
The story begins when Gabriel finds out that his young friend (Dustin Ruck) has recently been diagnosed as HIV-positive. A short time thereafter, Gabriel makes his way to the Middle East where he is immersed in the culture of his heritage. He ponders the true meaning of life and his identity, where he undergoes a personal crisis. His children (Maïa Nadon-Chbib, Tadzeo Horner-Chbib, and Camille Fortin-Chbib) and mother (Karina Chadwick) arrive unexpectedly. It is eventually through their love and support that all turns out well and Gabriel will be, once again, able to resume his "normal" way of life (death).
Cast & Crew
STARRING : BASHAR SHBIB, KIM PRANGLEY, KARINA CHADWICK, DUSTIN RUCK, ROBERT MURRAY, MAÏA NADON-CHBIB, CAMILLE FORTIN-CHBIB, TADZEO HORNER-CHBIB, EMILY DESORMEAUX
EDITORS : EYAD HAMAM, SYLVAIN BROSSET
SOUND: EYAD HAMAM, SYLVAIN BROSSET
DIRECTORS OF PHOTOGRAPHY : EYAD HAMAM, SYLVAIN BROSSET, BASHAR SHBIB
ASSOCIATE PRODUCER : MAÏA NADON-CHBIB
WRITTEN, PRODUCED AND DIRECTED BY : BASHAR SHBIB
All Rights Reserved © 2020 Oneira Pictures International